Trending
FIRST TRACKS WANAKA GEO DOME HELI CAMP
Experience ski touring from Wanaka's only alpine expedition style ski camp with the First Tracks Wanaka Geo Dome Heli Camp.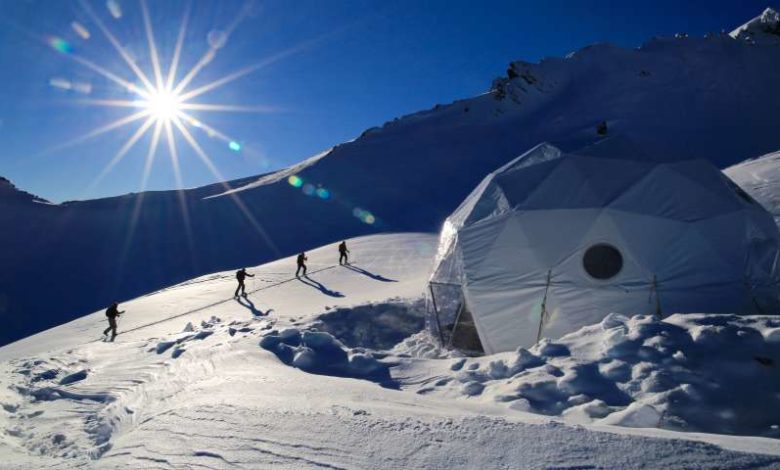 Travel with Adventure Consultants
Wanaka's only alpine expedition style ski camp
2, 3 or 4 day options
Helicopter into and out of our comfortable high-mountain Geo Dome Camp in the remote McKerrow Range to enjoy fantastic ski touring right outside the tent door!
Bring a sleeping bag, your touring gear and a few of your mates to enjoy exclusive access to the area featuring a wide variety of terrain with great features and sublime views over lakes Wanaka and Hawea.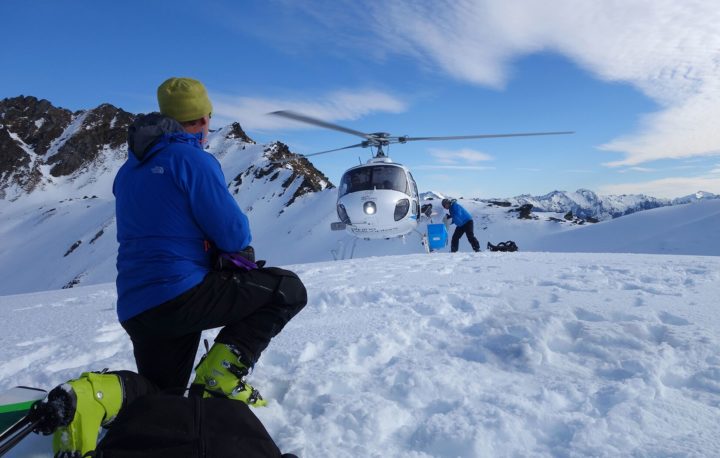 You'll be accompanied by a friendly and personable guide who will get you to the best skiing during the day and by night you get to enjoy hearty meals in the camp while you relax with your buddies and reflect on your day. Get up the next morning and go ski some more new terrain!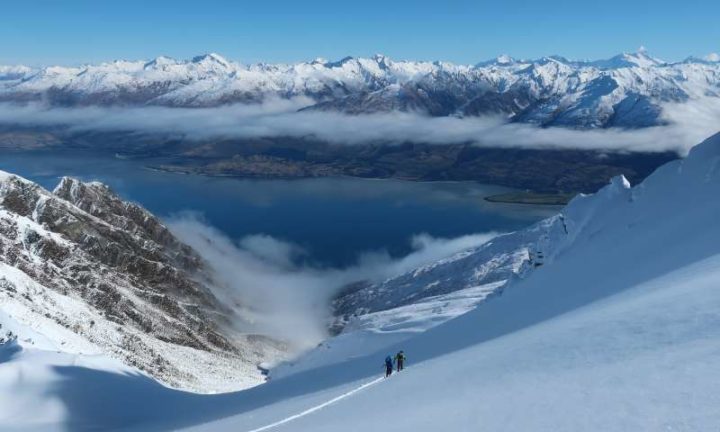 Professional and experienced mountain guides run all of our trips. First Tracks Wanaka has a commitment to ensure the highest standard of instruction and guiding practices and we only employ guides who share our philosophy. Our guides will offer you the best possible experience, and a safe and enjoyable time.
Our guides are all NZMGA and/or IFMGA internationally qualified. They have been trained and assessed through the New Zealand Mountain Guides Association, and operate to the high standards and guidelines set out by the association.
Experience the solitude of being in the big mountains without the expense of heli-skiing or the time commitment of a trip into the glaciers. Once the helicopter departs, enjoy the peace and solitude of the Southern Alps and as much action as your legs can handle!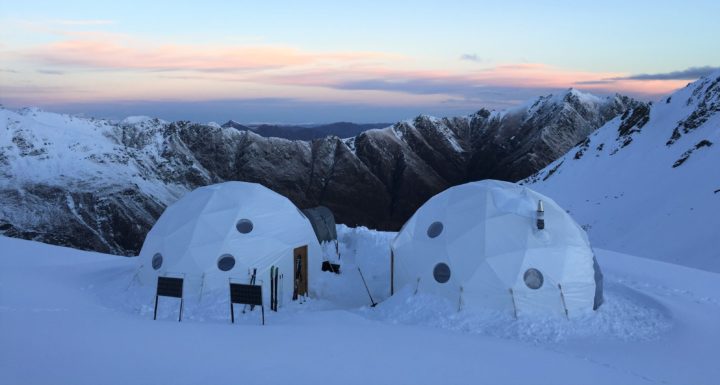 Itinerary
Following the morning introductions, your guide will check your equipment one final time. If you don't own your own avalanche safety equipment we will issue transceivers, probes and shovels, but you will need to come prepared with your ski touring equipment, backpack, personal clothing, sun cream and water as well as overnight gear such as sleeping bag and down jacket.
We then drive to the helicopter staging area, load up the helicopter and set off on our flight into the mountains. It's a spectacular ascent hugging the mountainside as we rise, with the shores of Lake Wanaka dropping away behind us. We drop off our overnight gear at the Geo Dome Camp site before we're offloaded at the ridgeline line for a ski/board from the top of the mountain!
Each day, depending on conditions, we will be touring around the slopes whilst doing workshops on different aspects of ski and snowboard mountaineering techniques.
At the end of the trip, we are whisked up from the Geo Dome Camp site by helicopter at 3.00-3.30pm, and drive back to the Adventure Consultants office in Wanaka to finish by 4.00-5.00pm.
Register interest for a trip with AC:
We encourage you to a. stay at home while we fight this pandemic and b. please do keep in touch with us throughout this time – register your interest for a future expedition; we are here and ready to accept your booking, without any deposit payable. We will keep you up-to-date with preparation advice and news on your expedition status with no payment required until the trip is confirmed to operate. Get in touch with our team today for more information! #COVID19 #expeditionlife #forwardthinking #wewillclimbagain #acteam