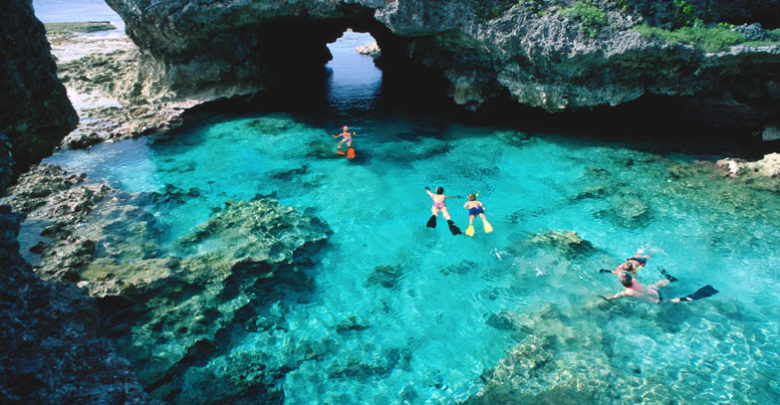 Niue is one of the smallest countries in the world on one of the largest raised coral atolls on earth. – Often referred to as the Rock.
The absence of surface running water such as streams and creeks has contributed to the island's pristine crystal clear surrounding ocean, unforgettable for divers and snorkelers. With no lagoon, a narrow fringing reef and a steep drop-off, pelagic migratory species such yellow-fin tuna and wahoo are caught no more than two to three hundred metres from shore.

The word "Niue" is not used in the local language to refer to this island, meaning in fact "Look! There's a coconut". Captain Cook called it "Savage Island", he tried to land three times but thought, (incorrectly), that the natives who came to greet them were painted in blood. The locals in fact had eaten a native red banana, called the hulahula.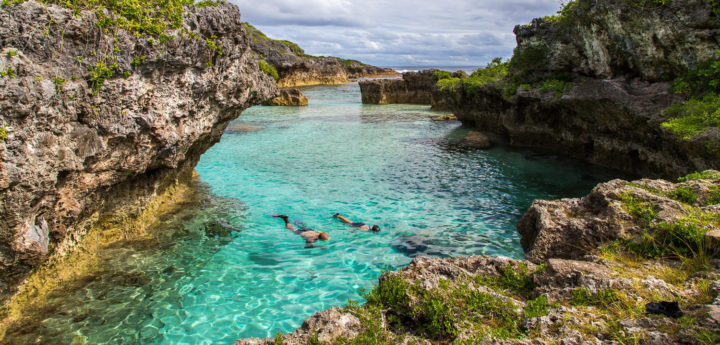 To see
Matapa Chasm, in the village of Hikutavake. Fabulous swimming and snorkelling area, encased by steep 10 m cliffs overhanging a deep long cool pool full of fish. It is next to the sea, but isolated from its currents by large boulders at the ocean side. The drumming noise from the ocean waves is quite a treat and can be deafening as you near its mouth.
Talava Arches. A massive rock archway noted by Captain Cook in the late 1700's, and surrounded by a network of complex caves. Clearly marked pathway ends in some rock scrambling – take care on the sharp rocks and it can be slippery inside the cave also. Well worth the effort. Allow 30-45 minutes return and take plenty of water.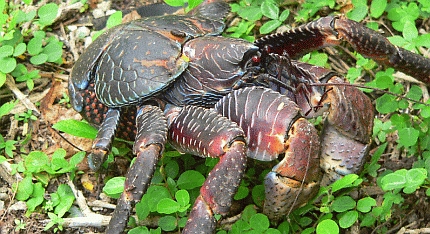 To do
These are just some of the activities, as the rest you must uncover yourself as there is more to it with self-discovery. Kayaking, fishing, diving (Niue Dive offers PADI certified dives), cycling, etc. Niue is different to all the other Pacific islands in the sense that there are no beaches. Go spelunking in one of the many caves around the island.
Snorkelling is an alternative to diving. The Utuko Reef in Alofi and the reef pools at Hio Beach are excellent for beginners. Further north from Hio there's a pair of giant natural pools at Matapa that are best at low tide.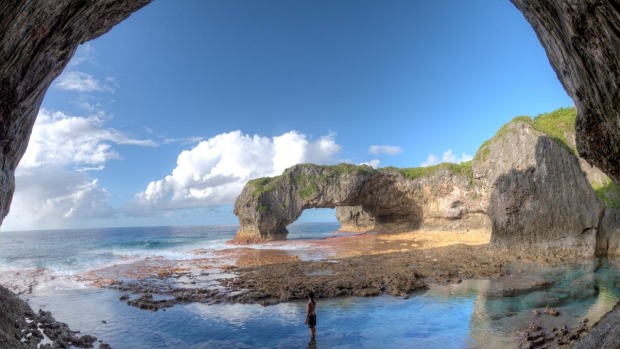 Niue Dive operates snorkelling trips to sites around the island, including Snake Gully. You can also snorkel and swim with spinner dolphins (April to December) and humpback whales (June to October).
Special
Swim with the Wales
if you are lucky enough to visit Niue between July and October then you've stumbled upon humpback whale season. The gentle giants often get to within 100 metres of the shore.
Niue is one of the rare places in the world where you can swim with these mesmerising and mammoth creatures. There are also over a hundred spinner dolphins keen to hang out, all year round.