Trending
Magical Munda – a guest perspective
Solomon Islands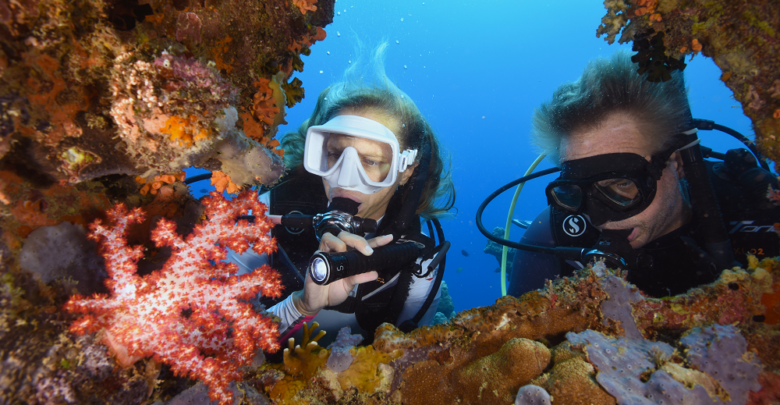 I'm descending into the crystal blue waters of Sosu Hite island in Munda for my very first scuba dive, and I'm hurtling towards a full-blown panic attack.
Belinda Botha, Owner and Operations Director at Dive Munda, jumps into an action with an ease and professionality that speaks to her 20 years as a diver, divemaster and instructor/trainer.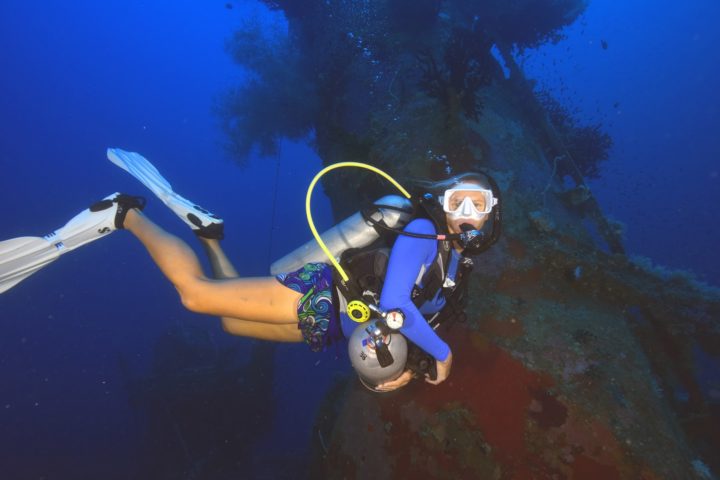 Using just her eyes, she manages to bring me back to myself, and I take my first proper look at the spectacular underwater universe that surrounds us.
I've always been a little apprehensive about scuba diving. But when the opportunity arose to give it a try in the picturesque Western Province of the Solomon Islands, I simply couldn't pass it up. Because when it comes to new divers, Munda has it all.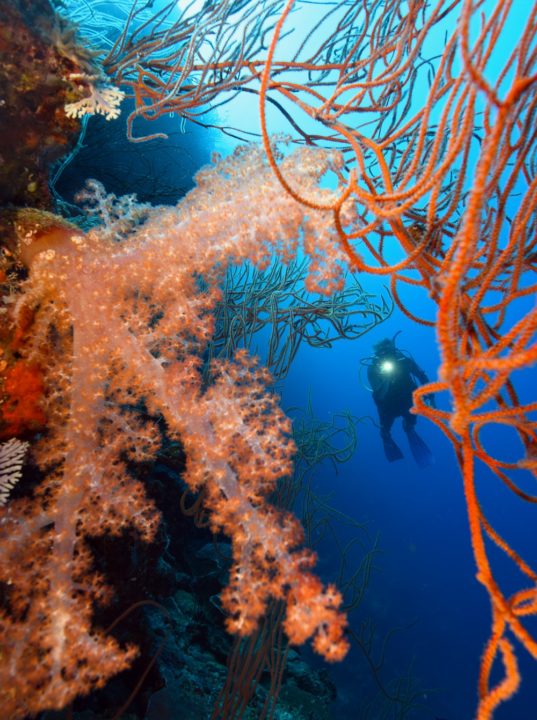 Forget practicing your diving skills in a sad little pool. The warmth, calmness as clarity of Munda's azure oceans is just the right environment. My partner and I learn our out-of-air drills, the how tos of mask clearing and the laws of buoyancy in the shallows of stunning Lola Island, curious baby reef sharks circling us the whole time.
Munda's myriad reefs are exquisite, their lush hard and soft corals, gigantic sea fans and anemones in pristine condition. On my second dive at just 10 meters down, we spy thousands of vibrant reef fish, flat worms, rays and a school of tuna. It's an entirely new universe to watch, weightless, beneath the waves.
But it's not just newbies like myself who will be blown away Munda's underwater world. The reef walls drop off to a spectacular 600 meters, with reef sharks, hammerheads, eagle rays, barracuda and other pelagics patrolling the depths. The seabed floors are smattered with fighter planes, bombers, Japanese freighters and tanks from WWII.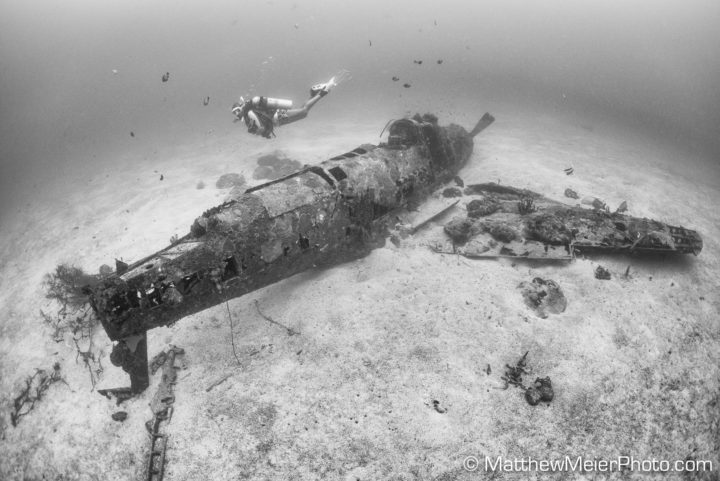 Visibility varies from 15 to 40+ meters, with the wet season kicking off late December and tapering off in March. But Dive Munda dives year-round at more than 40 dive sites; the team discovering another prime spot almost weekly.
The best news? Solomon Airlines is running direct flights from Brisbane to Munda from April 2018. Which means you can be smack bang in the middle of paradise in less than half a day and for around half the cost!
Belinda has been at the helm of Dive Munda since 2016. She began diving in the late 1990s, and like me, had a bit of a rocky start: "At first I hated it!" she recalls. "But then, as I was surfacing that first time, a leatherback turtle looked me intensely in the eye. I decided to give it another try." The rest, she says, is history. She's since dived all over the world, from the icy waters of Canada, right throughout Africa, the Middle East, Europe, the Caribbean and, of course, the Pacific.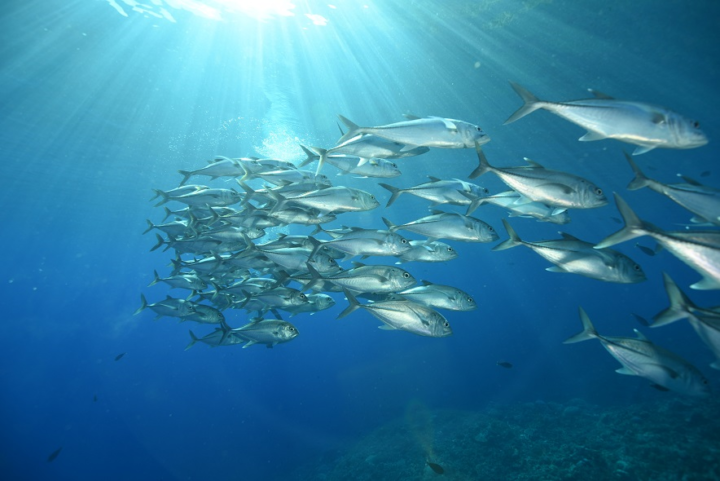 Qualifications aside, Belinda is simply a joy to be around. Her passion for the Solomon Islands is palpable, as is her commitment to ocean conservation, sustainable tourism and making a measurable difference in local communities.
"Dive Munda is very passionate about our ocean and environment and we are actively working towards protecting and preserving our fragile marine ecosystems," says Belinda. "Some of our islands are the last frontiers of untouched beauty and need to be protected. Every responsible traveller visiting gives strength to the theory of sustainable eco-tourism."
Dive Munda is also fiercely dedicated to educating and developing the skills of the local people. Belinda employs a group of 12 local SSI professional divemasters and staff. This includes the first and second locally trained and qualified female Dive Instructor in the history of the Solomon's. "Dive Munda is committed to issues like gender equality and female empowerment," says Belinda. "We are proud to have five female dive professionals on our team and we continue to develop youth within our villages and community."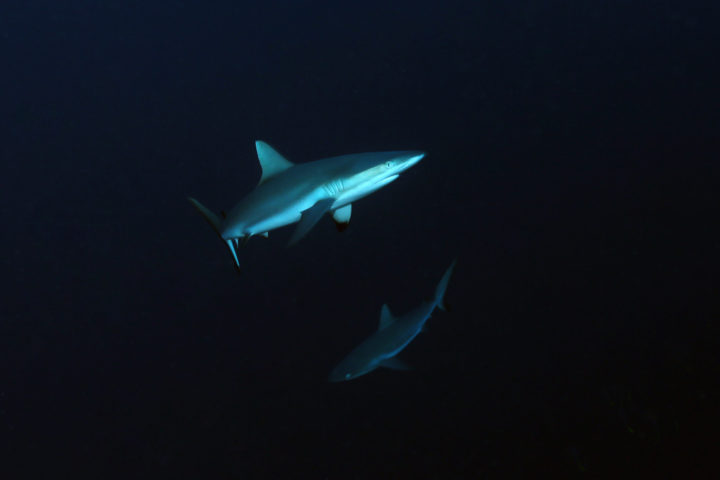 Dive Munda is certainly being recognised for these efforts. The company just won the 2017 Tourism Business of the Year Award presented by the Solomon Islands Chamber of Commerce and Industry's Business Excellence Awards. Dive Munda was also recently awarded – for the second year in a row – the Diving Company of the Year Award by Luxury Travel Guide's Global Awards recognising excellence in service, employee satisfaction, marketing and branding, local knowledge and cultural understanding.
Dive Munda also took out the 2016, 2017 and 2018 South Pacific Tourism Exchange Social Media Award focused on creating awareness for sustainable tourism and development. In addition, Belinda was awarded the Runner Up Award for 2016 Entrepreneur of the Year presented by the Solomon Islands Chamber of Commerce and Industry's Business Excellence Awards.
Dive Munda services three surrounding hotels and resorts. We stay at Agnes Gateway Hotel, about a 3-minute walk from Munda airport and the home of Dive Munda HQ. The Agnes cabins are very basic but comfortable, with a personal bathroom, separate bedroom and lounge room areas and decent aircon. We were particularly impressed by the vegetarian options available at the restaurant/bar. And as far as sunsets go, the Agnes wharf can't be beaten.
But if you're looking for a more castaway-on-a-beautiful-island experience, you're best to stay at Zipolo Hapu Resort on Lola Island and Titiru Eco Lodge on Rendova Island. Accommodation at Ziplo takes the form of gorgeous traditional-style leaf-houses, some with private facilities and 24-hour power (but no aircon). Dive Munda offers complimentary transfers for divers staying here.
Tituru is nestled at the foot of the luscious Rendova hills, about a 40-minute boat ride from Munda. Peaceful and picturesque, Titiru is an eco-travellers dream. Bungalows are sheltered around the mangroves of Saqiri Cove and fringed by dense forest. There is a small additional cost for transfers between Tituru to Munda Dive HQ.
Wherever you stay, Munda offers so much to discover for divers of all ages and all stages. If you're looking for a new diving experience off the regular tourist trail that still feels safe, comfortable and professional, add Munda to the top of your list. We can't wait to visit Belinda and the crew for some more fun soon!
Camilla Wagstaff is a travel and lifestyle writer based in Sydney, Australia. Her travel writing has appeared in publications including Harper's Bazaar, Luxury Travel Magazine, Our Planet Travel and The Carousel on destinations across the world, from Bhutan to The Galapagos to the Greek Islands.
Dive Munda www.divemunda.com
Agnes Gateway Hotel – www.agneshotelsolomon.com
Zipolo Hapu Resort – www.zipolohabu.com.sb
Titiru Eco Lodge – www.titiruecolodge.com