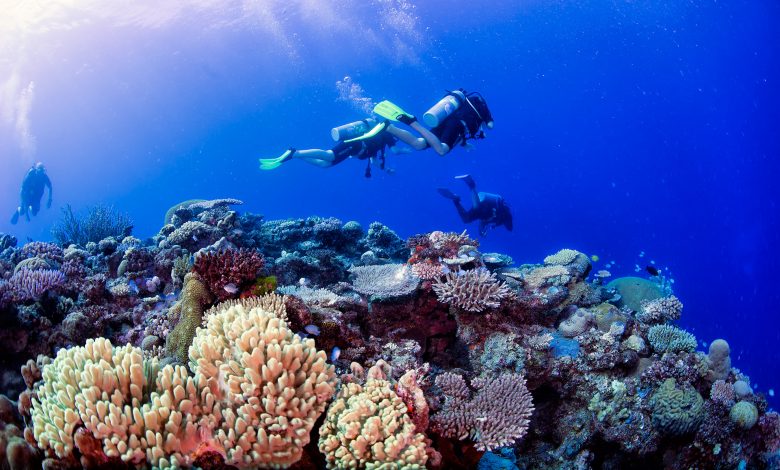 Fishing
With Fiji having some of the most incredible marine life globally, Fishing is slowly becoming a popular sport in the island nation. With such a dense underwater eco-system, the oceans of Fiji offer everything from Tuna and Marlin to Wahoo, Walu and Mahi Mahi, there's plenty to catch that will challenge even the most seasoned fisherman.
Although Fiji's tropical waters house fish throughout the year, some types are more plentiful at certain times than others. If you're looking to catch Mahi Mahi, you can do so year-round, but you'll find them in abundance from December through to February and again July through to August. Giant Trevally flock Fiji's waters around February through to April, Wahoo from July through to August, Blue Marlin February through to March and Yellowfin Tuna making a popular appearance from March to April
On Namotu, Big Game Fishing is something not to miss. While people generally come for the surf, they can't help but take some time out to try their hand at fishing and have a freshly caught fish for dinner when they return.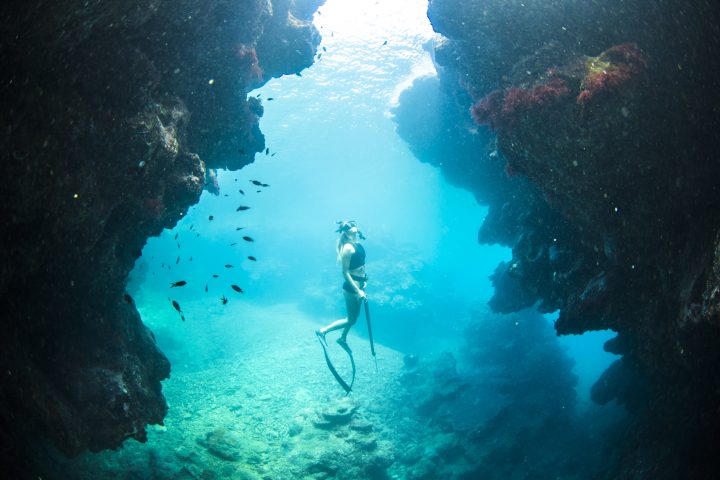 Half Cast Charters, operated through Volivoli Beach Resort offers some of Fiji's best Big Game Fishing on The Bligh waters. The waters between the islands of Viti Levu where the resort is located, and Vanua Levu combined with depth and reef structure allows for amazing sports and game fishing.  It's hard to resist the chance to relax on the open waters with a cold one as you wait for a bite.
Dive into happiness 
Dive into some of the world's most beautiful and colourful network of 10359 square kilometres of coral reef, including the world-famous Great Astrolabe Reef. With more than 1000 species of fish and several hundred sorts of coral and sponges, Fiji offers an abundance of unique diving snorkelling experiences. You can even get up close and personal with some of the oceans friendly giants if you go at the right time of year – you can swim with Manta Rays or Hawksbill Turtles.
Located between the second and third largest islands of Fiji, Vanua Levi and Taveuni, Rainbow Reef offers a display of vibrant colours under the water, provided by the hard and soft corals and marine life that call the area home. There are around 230 hard and soft corals creating a feast for the eyes. With the fantastical beauty, it's no wonder that this is one of the top diving destinations in the world. Plunging your face beneath the surface of these warm waters, you're bound to forget the world above sea level for a few breathless moments.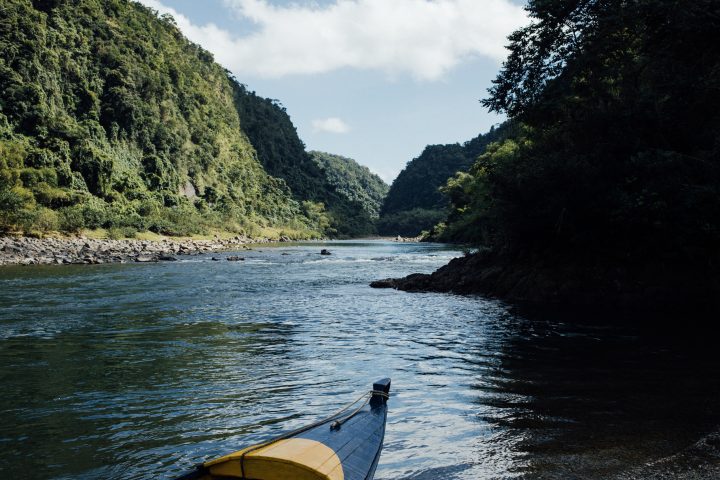 Discover Fiji by foot (or dune buggie)
Fiji isn't just white sand beaches, although there are plenty of those too! From stunning waterfalls, lush tropical rain forests, rugged coastline and dramatic mountain tops, there's so much to explore by foot. There is a reason why Taveuni is referred to as the 'Garden Island' of Fiji—80% of the island is covered by tropical rainforests, along with natural rockslides and ancient lava flow. Then there's the Sigatoka Sand Dunes,  whose rolling sand dunes are something straight out of Arabian nights!
Challenge yourself and climb the highest mountain in Fiji, Mt Tomaniivi (Mt Victoria).
The best way to tackle the mountain is with Talanoa Treks on their overnight excursion. Walk through some magnificent cloud forest to reach the summit at 1,323m. On a clear day, you will have some amazing views across Viti Levu. Be rewarded at the end with afternoon tea and a dip in the river before heading back to the coast.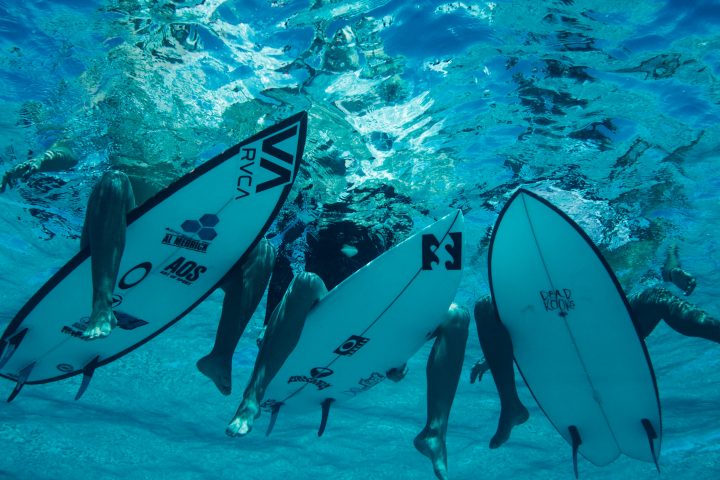 Get yourself on Fiji's only self-drive dune buggies on a guided tour with Terratrek. Discover Fiji's most beautiful waterfalls and rainforests or head up into the mountains for panoramic views with outlooks on the Pacific Ocean.
Explore the secret spots of Fiji
Ditch the pool side lounge chair and sign up for an adventure you'll never forget! Whether it's kayaking or rafting on the Navua River, jet boating up the Sigatoka River or zip-lining through tropical rainforests, there are adventures for everyone of any age. For more off-the-grid adventures, head to Kadavu or Taveuni to explore untouched nature.
Described as an 'underwater cathedral', the Sawa-I-Lau Caves in the northern Yasawa Islands are a must-do when visiting Fiji. Sculpted by centuries of wave erosion eating away at limestone, you'll be absolutely blown away by the spectacular natural architecture right in front of you. Sunlight streams down into the Pantheon-esque cave – the roof of the cave soars over 15 metres above the water. Guides from the local village are available to take you through an underwater passage to reach a secret adjoining chamber – all you'll need is the right gear, and a reasonable helping of courage.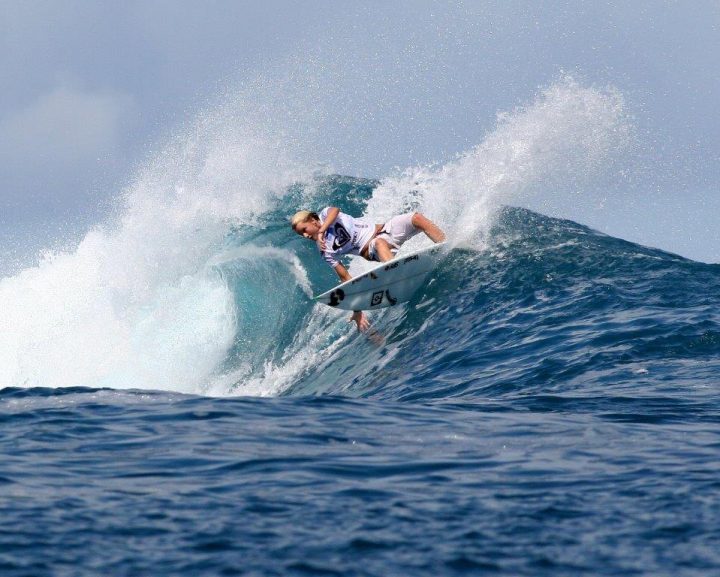 Hang loose on the waves
Whether you're a newbie or a pro, there are plenty of waves to catch in Fiji.  For those after leisurely longboard breaks, head to Natadola Beach on the Coral Coast. But for those wanting to put their skills to the test, have a go at what the locals call 'Thunder Reef', Kelly Slater's favourite, Cloudbreak the Mamanuca Islands. If you want to watch the drama from afar, there are many boats that take you out to watch the action on the waves with a cold one in hand.  For those wanting an all-inclusive surf holiday, stay at Namotu Island Surf Resort , which is located near many famous breaks and offer yoga and massages to help you recover after a big day on the waves.