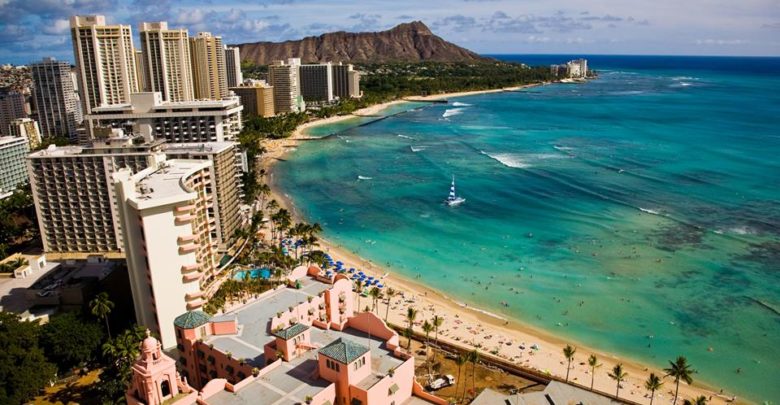 Island Holidays
Hawaii ON SALE NOW – Waikiki Circle Hotel
The birthplace of surfing…. If you have not surfed in Hawaii then you're depriving yourself as a surfer. Oahu is one of a handful of tropical islands in Hawaii, with Waikiki beach being a popular place to tick all the travel boxes- especially for couples and families. A picturesque gorgeous beach framed with the iconic Diamond Head volcano offers safe swimming, great surf breaks, surrounded by numerous bars and restaurants and very close to some great shopping malls.
Package includes: Return flights with Hawaiian Airlines including 2x 32kg baggage allowance per person, movies and meals, return airport transfers, 7 nights accommodation in a city view room.
Prices FROM $1,880 NZD per person
Travel from: 01-31 May 2019
OR
Prices FROM $1,970 NZD per person
Travel from: 23 Feb – 30 April 2019 / 01 June – 30 Sep 2019
Sale Ends: 20 Feb 2019
Contact us now with your preferred dates!
Email: info@islandholidays.co.nz
Phone: 0800 336 660