Trending
Fiji
It's just sitting there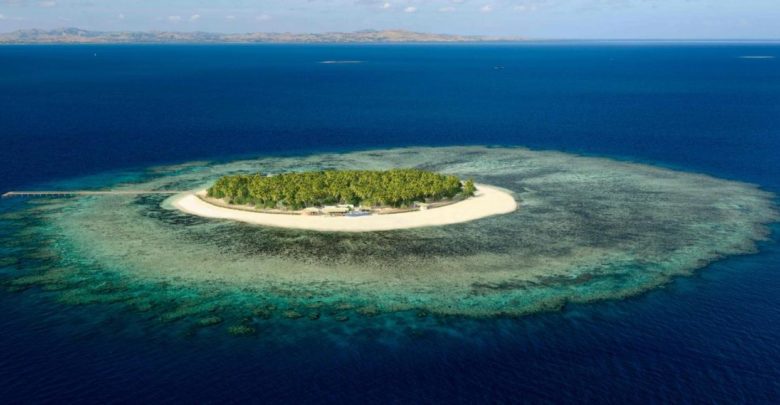 It's sitting right there, just waiting for you in the South Pacific. This country is a true quintessential paradise, but that doesn't just mean you'll be laying around all day under a palm tree –- even if, with beaches Fiji's you'd be tempted.
With so much adventure, culture, and activities to partake in, Fiji is a one-stop destination for travellers who want it all. An archipelago of more than 300 islands. It's famed for its palm-lined beaches and coral reefs with clear lagoons, but you already know that what you might not know is:
Rafting
Fiji's lagoons are amazing for sea kayaking and the waterways through its mangroves let you explore these mysterious ecosystems. The local guides of Rivers Fiji take groups river-rafting through the forests and past highland villages on the main island and sea kayaking out to Benq Island, renowned for its fire-walkers and surfing. You can check them out at riversfiji.com.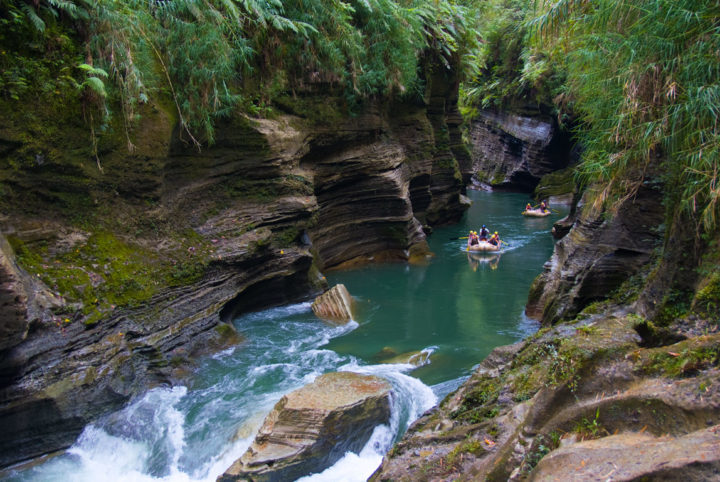 Sigatoka river and cave safaris
It's a jet-boat safari, yet it's also a great cultural adventure. Take a 15-kilometre journey up the rich, green Sigatoka Valley to visit one of 15 Fijian villages to learn of local customs and legends on the Sigatoka River safari. There's a kava ceremony at the village chief's bure, followed by lunch and traditional singing and dancing. The newest tour from the same group is the Off-Road Cave safari, which visits Fiji's largest cave system, Naihehe Cave, once the home of a cannibal tribe. Both tours depart from Sigatoka, 70 kilometres south of Nadi on the Coral Coast, and pick up from Nadi or Coral Coast resorts, check them out at sigatokariver.com.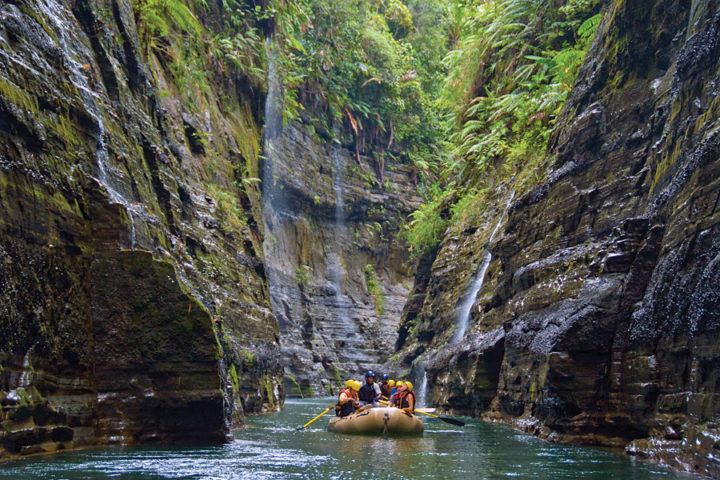 Nadi Zip
Zip Fiji's newest zipline, only 35 minutes from Nadi, is an adventure of 5km of ziplines woven into a truly spectacular wildness settings of caves, canyons and mountaintops. 16 giant ziplines offer, jaw-dropping speeds, breath taking ocean views with the added adventure of limestone cave exploration. In this tour, you'll experience three different ecosystems.
The upper part of the mountain is abundant with old growth vesi trees. These are the big hardwood trees are used to make the bowls for the native kava ceremonies. Most of the vesis have been cut down, so this makes the Nadi tour quite unique.
Then you transition to the lower section of the mountain, which is filled with Raintrees and of course the caves are an exotic ecosystem unlike any other. Check them out at www.zip-fiji.com
Sri Siva Subramaniya Swami Temple
This bright Hindu temple is one of the few places outside India where you can see traditional Dravidian architecture; the wooden carvings of deities travelled here from India, as did the artists who dressed the temple in its colourful coat and impressive ceiling frescos. Dress modestly and remove your shoes at the entrance; photos are okay in the grounds, but not the temple. The inner sanctum is reserved for devotees bringing offerings. The on-site temple custodian can help you make sense of it all.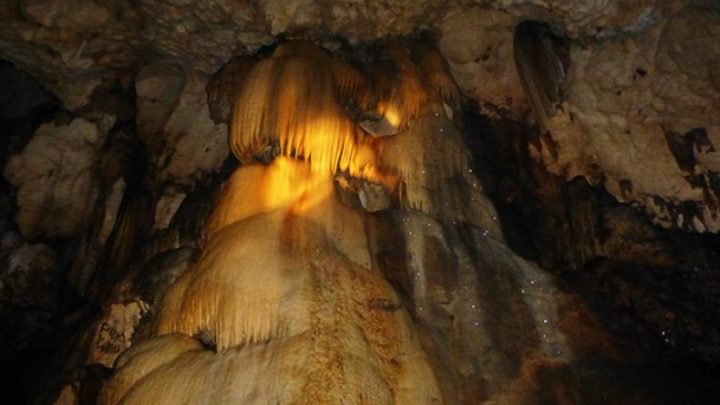 few readers comments
HS Debbie Snell Sigatoka Naihehe Caves At Sautabu Village you can participate in a customary kava ceremony before a bamboo raft ferries you across the river for the short walk to the Naihehe Caves. The entrance is a tropical garden setting – and this was the cave fortress of Fiji's last cannibal tribes. It was ruled by a pagan priest and hundreds of people lived inside 🙂 a bit eerie historical and a can't miss if you get the chance to go off the beaten track and experience for yourself
HS Michael Namer – You can truly find your happy place in Bouma National Heritage Park, where gorgeous waterfalls cascade down 60-foot-high cliffs.
HS John Present – Malamala Beach Club – very cool one day beach resort – 25 mins from Denarau .The boat picks you up for the day – amazing beaching and the bluest water, great food and you feel like a king for a day.