Trending
Discover Rarotonga's Lagoonarium
The Cook Islands' most family-friendly beach resort, The Rarotongan Beach Resort & Lagoonarium, is regularly voted Best Pacific Island resort for families in annual Readers' Choice Awards such as those run by Holidays with Kids and Out & About with Kids.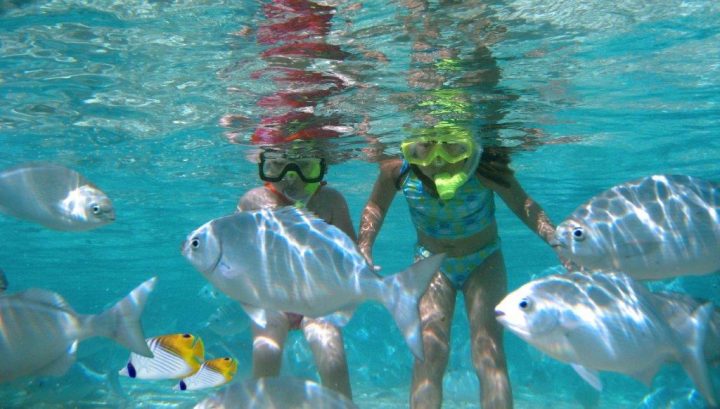 Renowned for offering Kids & Teens Stay & Play Free (to age 16), The Rarotongan's relaxed island beach resort vibe makes it a firm favourite with families of all ages and sizes.
Along with the popular Moko Kids Club there's a Games Room, extensive Daily Activities Programme plus a wide range of complimentary activities including stand-up paddleboarding, kayaking, tennis and gym.
Snorkel the Lagoonarium
But the highlight has to be the amazing snorkelling in your own all-tide underwater wonderland, Aroa Lagoonarium Marine Sanctuary, getting up close and personal with the friendly, iridescent tropical fishes.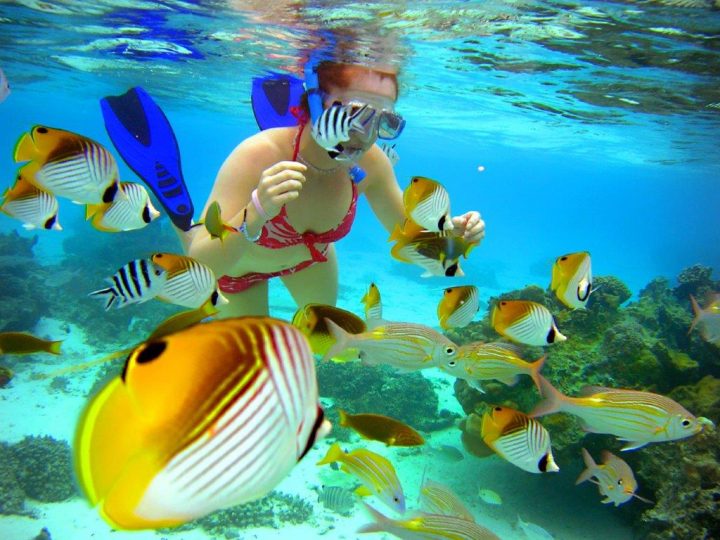 Guests of the resort are truly spoilt as the well-established Lagoonarium is located directly off The Rarotongan's secluded white sandy beach.
Children will delight in making friends with the beautiful rainbow-coloured tropical fishes such as sunset wrasses, butterfly fish, angelfish, parrotfish and squirrel fish while in the clear warm lagoon.
If your child is not a confident swimmer, they can don a snorkel and simply stand in the water to still have an awesome experience connecting with wild marine life. Or they can join the Resort's friendly Activities Team for the daily fish feeding near the water's edge. Either way they will be making unique lifelong memories.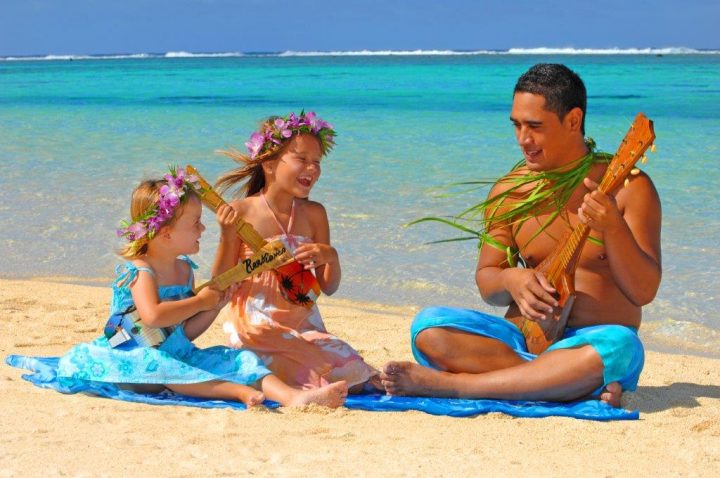 New Multi-million Dollar Upgrade
The Rarotongan has recently undergone a new multi-million dollar upgrade including new bathrooms, lagoonfront dining deck (perfect for a sunset cocktail), Reception, 24/7 Gift Shop, Games Room and much more.
As part of this major work the Resort has just launched new 2, 3, 4 and 5-bedroom Beachside and Beachfront Interconnecting Family Suites, enabling families to enjoy separate bedrooms, separate bathrooms, separate TVs, separate mini-bar fridges and separate microwaves.
The wide range of accommodation options (including some which are self-catering) along with the prime beach and lagoon location directly on the sheltered southwest coast, free kids club, lagoonfront restaurant & bar, large beachfront swimming pool and extensive free activities make this the ideal great-value, family-friendly resort for any South Seas holiday, for families big and small.
And if there's anyone in the family who prefers staying adults-only (perhaps the grandparents?), The Rarotongan offers a beautiful boutique sister resort right next door for guests aged 16 and over, Sanctuary Rarotonga-on the beach. Sanctuary guests enjoy access to all facilities and services of The Rarotongan.
find out more and visit HERE