Club Med Announces Reopening of Bali Resort with
New Enriching Experiences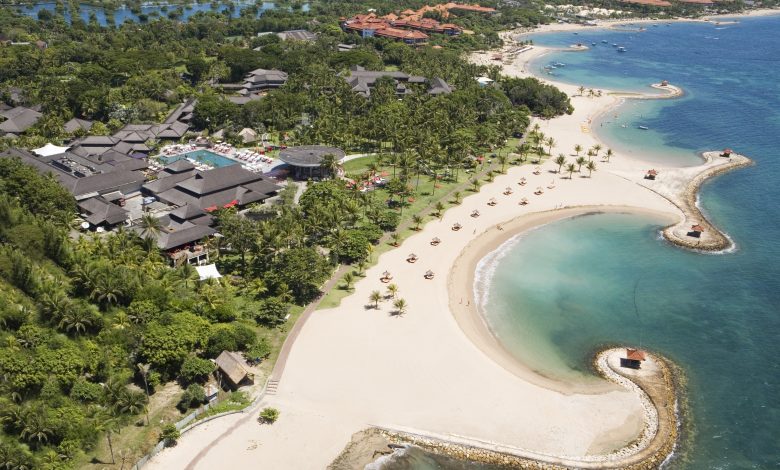 Club Med, the pioneer of Premium All-Inclusive holidays, has announced the reopening of Club Med Bali, featuring an all-new repertoire of activities and programmes. Nestled in a luxuriant garden on Paradise Island, Club Med Bali will welcome guests of all ages from 28 May 2022 for the first time in two years.
Located in Nusa Dua, just 30 minutes drive from Denpasar's Ngurah Rai International Airport and a mere 12km away from Kuta Island, Club Med Bali spans over half a mile along the beach, holding the title of the longest resort beachfront in Nusa Dua. Home to Bali's largest number of in-resort sports and activities, the resort offers guests the ultimate playground to reconnect with the soul of Bali through a balance of local culture, unforgettable experiences and wellbeing bliss.
"Following the announcement on the streamlining of Bali's quarantine-free arrival measures – which includes no longer requiring fully vaccinated travellers to undergo Polymerase Chain Reaction tests upon arrival – Club Med Bali has experienced a surge in requests from excited travellers all around the world," said Rachael Harding, Chief Executive Officer, East and South Asia & Pacific Markets, Club Med. "We're extremely excited to help multi-generational families reconnect and make up for lost time, bringing them renewed purpose in travel through a myriad of outdoor adventures, wellness programmes, lifestyle ambience and shows".
What's new at Club Med Bali
The newly reopened Club Med Bali is set to wow guests with a brand-new robust entertainment line-up. Step into a whole new world through Club Med's newest digital Colours Show, featuring dazzling costumes and vibrant performances by the resort's talented Gentils Organisateurs (GOs). The resort will also be introducing the all-new Magic Tribe show, an immersive stunning visual performance that will take the audience on an emotional journey with the use of electronic screens, lights and sounds.
Come summertime, guests will be fully immersed in the new Nomad Festival-themed day, where colourful bohemian-chic happenings and curated activities await. Throughout the day, guests can experience a variety of thematic workshops such as eco-friendly glitter makeup, dreamcatcher-making, friendship bracelet-making and more. Treat yourself to the authentic flavours of Bali and hit the bar for an afternoon of cocktails with natural elements infused with herbs, fruits and spices. Come nightfall, groove to popular beats by a live DJ at a nomad-themed festival party.
Transformative experiences with a strong local flavour
Elevate your Instagram game at the Balinese Swing adorned with authentic Balinese carvings or enjoy the panoramic sea view at the renovated Beach Bar. Serving freshly squeezed juices all day, the Beach Bar will bring solace to guests looking to unwind with cocktails and live music at sunset. For a taste of local cuisine, the new Makan on Wheels food cart offers guests a collection of authentic Indonesian treats throughout the day.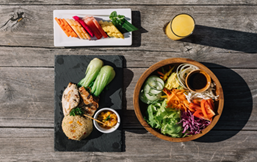 Foodies can also revel in the fresh seafood and local flavours offered by The Deck Gourmet Lounge's refreshed menu, enhanced with healthier options. As part of Club Med's commitment to promoting sustainable agriculture of locally and ethically sourced products, the new menu will incorporate pesticide-free produce freshly grown by the families of Bukit Mesari Farmers Group under the Green Farmers program in partnership with NGO Agrisud, an initiative supported by Club Med Bali since 2014. Aspiring chefs can also pick up new skills and bring home new local recipes as they embark on a culinary adventure with their families and loved ones at the Balinese cooking classes.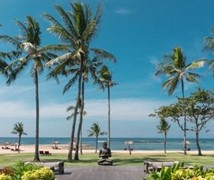 Guests can also discover Club Med Bali's natural and cultural wonders situated on the resort's doorstep with Go Bali and Club Med Play. Go Bali takes guests on a self-guided physical tour around the resort to discover Club Med Bali's cultural and heritage spots – from the iconic Big Buddha statue by the Main Bar to the sacred local Balinese temple within the resort. For a relaxing afternoon of family fun, guests can learn more about Bali fauna, flora and culture through Club Med Play, a digital treasure hunt. Simply download the mobile app and begin the hunt.
As the first Club Med resort in Southeast Asia to introduce Club Med's award-winning Amazing Family! programme, Club Med Bali's refreshed offerings will create new opportunities for families to build lasting memories. Through a dedicated itinerary of family activities and amenities well-suited to the multi-generational family, the programme reinforces the importance of reconnecting with family through the programme's five main focuses – energising sports and games of Time to Move, collaborative activities of Time to Play, caring for nature & the environment with Time to Care, a treasure hunt for the family with Time to Quest and family parties with Time to Celebrate.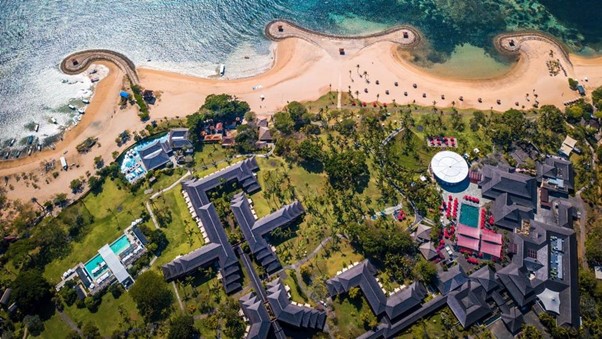 Must-Try Experiences that connect you to the soul of Bali
With family at the heart of the brand, Club Med Bali offers an all-inclusive range of family-centric activities that will invigorate and engage every guest, young and old alike. Attend the Balinese themed day workshops and get familiar with local arts or learn to untangle the knots on your partner's stiff shoulders in an authentic Balinese Massage Class taught by therapists with years of training.
Beach lovers can start off the morning with a yoga session by the beach to revitalise mind, body and soul, and kick things up a notch in the afternoon by surfing the waves under the guidance of our skilled GOs. As night falls, get lost in the wonders of ancient traditional dance at the Balinese Theatre as you embark on an eye-opening journey through the religious and artistic expressions of our dancers.
Peace of mind in a post-pandemic world
Club Med has developed Safe Together, a guest assurance program with the support of Ecolab, a global leader in water, hygiene and energy technologies and services, to ensure optimal health and safety of the travellers.
Through a series of heightened hygiene and safety protocols implemented across all of Club Med's resorts in Asia, Safe Together provides guests with the reassurance of a clean and safe environment when experiencing the resort. The same all-inclusive Club Med signature formula of great people, transformative experiences and idyllic destinations await guests at Club Med Bali.
Aligned with recommendations from the worldwide health authorities and local regulations, guests will be met with a 'new normal' as health and safety expectations shift post-pandemic. Club Med's enhanced hygiene implementations are communicated across various touchpoints throughout the resorts, delivering a safe and worry-free vacation experience for all guests.
Offering a unique blend of sports, cultural experiences, family activities and peace of mind when travelling, Club Med Bali offers Aussies the chance to reconnect with loved ones and rediscover the soul of Bali.
check out the reopening of Club Med Bali