Trending
World Expeditions Launches new trip to Belize – Central America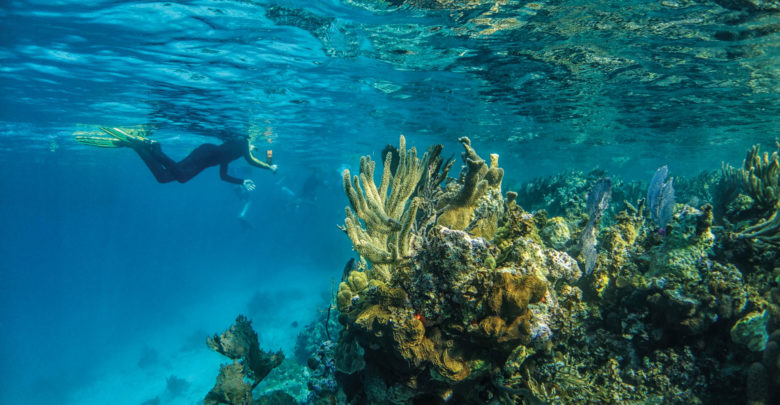 Adventure travel specialist World Expeditions is expanding its Latin America programme with the addition of a brand new destination to its portfolio: Belize.
Launching in December, Belize Jungle and Reef visits the pristine Lighthouse Reef Atoll, the most remote atoll in Belize and the first marine protected area in Central America.
Lighthouse Reef Atoll is home to over 20 renowned dive and snorkel sites, including the world famous Blue Hole, Half Moon Wall and the Aquarium. It is very sparsely populated – there are only three places for travellers to stay overnight – and a far cry from other better known backpacking or party islands in the Caribbean.
Designated as Natural Monuments, the Great Blue Hole and Half Moon Caye are UNESCO World Heritage Sites as part of the Belize Barrier Reef Reserve System. Described by Charles Darwin in 1842 as "the most remarkable reef in the West Indies", the reef has been on UNESCO's list of endangered World Heritage Sites for nine years before being recently removed following the adoption of a "visionary plan to manage the coastline".
The new trip also showcases a different side of Belize – the jungle, where you will encounter a spectacular Maya world of ancient ruins, old Creole settlements as well as an impressive diversity of indigenous wildlife.
9 days; launching 14 December 2019, with further departures until April 2020.
As part of the itinerary, all travellers receive thorough instruction on the fundamentals of sea kayaking and snorkelling, as well as safety on the Caribbean Sea.
Includes sea kayaking, snorkelling and stand up paddle boarding.
From NZ$4,290 per person; international flights extra.
More information can be found at: https://worldexpeditions.com/BJR
In addition to the new trip, in Central America World Expeditions already offers trips to Costa Rica and Guatemala.