World Expeditions expands in Central Asia with new trip to Azerbaijan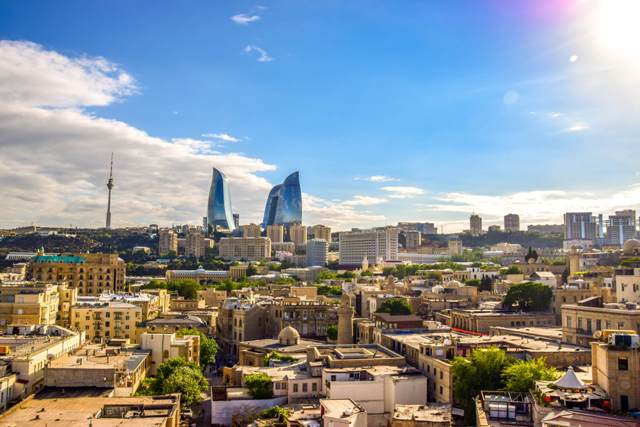 World Expeditions continues taking the paths less travelled in Central Asia with the addition of a brand new trip this spring that visits one of lesser known destinations in the region: Azerbaijan.
Interest in Central Asia continues to grow and, in response to increasing traveller demand, World Expeditions now offers more than 20 itineraries across the region, up from just a handful five years ago.
In addition to various options on the Silk Road and the Five Stans, last year World Expeditions became the first UK operator to offer sections of the Trans Caucasian Trail in both Armenia and Georgia and launched a new trip to Pakistan's K2 Basecamp.
This year, it expands its offering with a 16-day itinerary that takes in Azerbaijan, its first venture in the country, as well as Georgia and Armenia.
Launching on 26 April, the new trip starts at the largest city in the Caucasus region and capital of Azerbaijan, Baku.
Set along the Caspian Sea, the recent oil boom has flooded the city with breathtaking contemporary landmarks such as the Zaha Hadid-designed Heydar Aliyev Centre and the pointed 'Flame Towers' glass skyscrapers; however, Baku is also home to a UNESCO-listed, medieval Old City, which is a treasure trove of Azerbaijani history with ancient city walls, bathhouses, mosques, caravanserais and an iconic stone Maiden Tower that dates back to the 12th century.
The trip also visits the expansive Gobustan National Park, which features over 6,000 petroglyphs and engravings covering 40,000 years of rock art, as well as once inhabited caves and settlements, some of which going as far back as the Upper Paleolithic Age. The site is also home to nearly a third of the world's bizarre mud volcanoes, which bubble and erupt, sometimes in flames across the landscape.
The itinerary also stops at the Azerbaijan National Carpet Museum Carpet. Weaving holds a special place in the cultural history of the people of Azerbaijan and the fleecy and pileless carpets, which are adorned with various patterns and symbols and are used to decorate floors as well as walls, are considered a symbol for the nation.
Before crossing into neighbouring Georgia, further highlights in Azerbaijan include visiting the striking Bibi Heibat Mosque, exploring the lively Fountain Square and spending time at the beautiful former Silk Road town of Sheki, whose Khans Summer Palace is said to be one of the most beautiful buildings in the Caucasus.
NEW FOR 2020 AZERBAIJAN, GEORGIA & ARMENIA EXPLORER: 16 days. Launching 26 April, with further monthly departures until October. From $5,390 per person. Joining in Baku, Azerbaijan/finishing at Yerevan, Armenia. Flights extra.