Trending
Waiheke – do more there – take a road trip
"Go wild"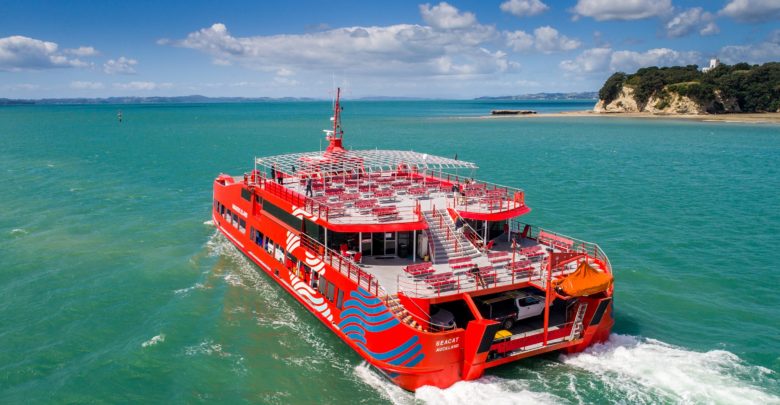 Road trips, those self-drive adventures where you do what you want are the best way to experience the wide variety of activities on Waiheke Island.
SeaLink makes it easy with up to 17 vehicle ferry return trips a day between Half Moon Bay or Wynyard Wharf and Kennedy Point, Waiheke, throughout the year.
SeaLink has exciting new interactive maps on its website allowing the traveller to be more organised and have the ability to plan their trip to Waiheke in advance. The new "Roadtrips" maps offer a wide variety of suggestions for Waiheke road trippers at www.sealink.co.nz/roadtrips
"Many visitors to the island only scratch the surface of what is available," says Glenys Henry, the Marketing Manager of SeaLink.
"The best way to see and do the things you are interested in is to take your own vehicle and really explore all of the island. There is certainly something to appeal to everybody."
Some of the activities are at the eastern end of the island, which is not accessible by the local public transport, making a vehicle a necessity.
One itinerary highlights the vineyards and olive orchards.
Or you could "Go wild" and try zip-lining, horse tours, riding a Segway or jet ski, diving and snorkelling, paddle boarding and kayaking.
Alternatively, another itinerary will take you to art galleries featuring local artists.
For those who like to get off the beaten track a separate itinerary includes Te Ara Hura walks, Whakanewha Regional Park, Stony Batter and its gun emplacements and mountain biking at Rangihoua Park.
The family fun itinerary lists the main beaches and other activities that will appeal to the young and "young at heart."
"If you want to go at a specific date or time its best to book a place on a ferry in advance, particularly when the holiday season gets into full swing," says Glenys Henry.
Since 1960 SeaLink New Zealand (previously known as Subritzky Shipping Services) has been providing safe, fast and reliable services for vehicles, passengers, freight, heavy road machinery and bulk supplies to Waiheke and Great Barrier Islands, and charter services to other Hauraki Gulf islands.
Car ferry bookings can be made on www.sealink.co.nz/roadtrips