Trending
Vax Clients only
Beginning of a new era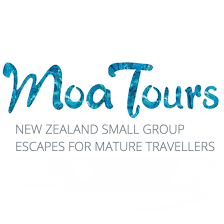 From 20 November 2021 all travellers
joining MoaTours must be fully vaccinated
and provide a copy of the Ministry of
Health Vaccine Record Card with proof
of this. All MoaTours' Kiwi guides are fully
vaccinated.
'We're looking forward to getting out
on the road again. But, most importantly,
our first priority is to ensure all MoaTours
travellers enjoy a safe experience,'
MoaTours says in a statement.