Trending
The Cardrona : Horse Trekking and Quad Bike Tours
WATCH 👀 New Zealand's Best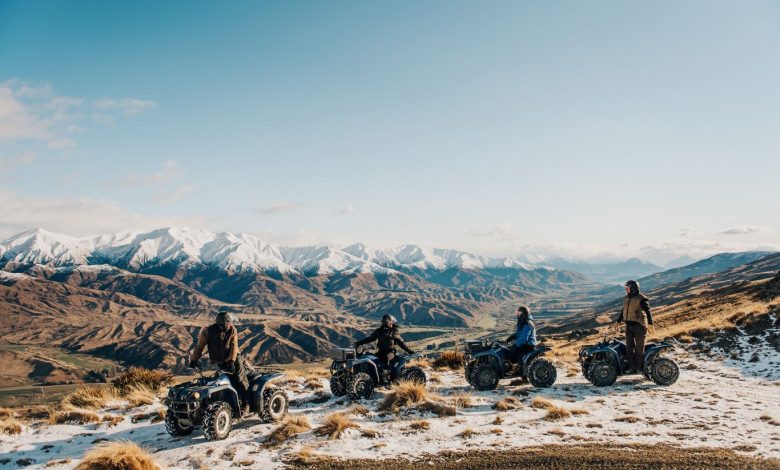 The most special & exciting way to create your lasting Wanaka memories is from horseback or quad bike high up in the stunning mountains of The Cardrona. There is no better way to connect with the absolute remote & rugged beauty of this incredible area coupled with first class service & equipment. Historic gold mining relics of the past, high country sheep station action, views second to none. Tailored rides caring for & providing new skills to those new to horses or quad bikes but also options for more challenging terrain leaving competent riders with a satisfied smile…. Ride out with THE CARDRONA today to discover the secrets of our unique alpine paradise!
Our lovely team of trekking horses and brand new quad bikes are waiting to take you on an unforgettable journey into the mountains.
We have handpicked the horses for their kind and gentle temperament and behavior both on the ground and under saddle.
There are a selection of ages, heights and "horsanalities" across the herd to cater for riders of differing weights and riding experience levels.
We use Syd Hill Half Breed saddles which are a cross between a western and Australian stock style saddle, so very comfortable for long distance riding, and very lightweight for the horses comfort. They have been fitted with "monkey straps" to the pommel (front of the saddle) for those who would like to hold on for extra stability. Also extra strapping to tie on extra clothing, camera cases etc.
We provide a one-on-one riding lesson with each rider before the trek departs to ensure riders are confident with how to steer and stop, although we do encourage the more humane "loose rein" style of riding so you can sit back, relax and enjoy the scenery!
Check them out HERE