Trending
Commence the data detox now…
Off the grid retreats for your next digital detox getaway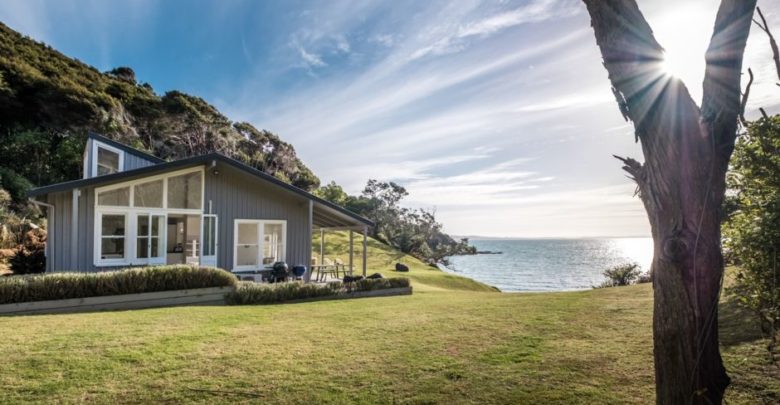 Winter equals hibernation mode so it's only natural that we start looking for cosy weekend escapes as the cold weather kicks in. Life can get so crazy these days and we all could do with some downtime to recharge our batteries.
In fact, recent research conducted by Bookabach revealed that almost half (49%) of New Zealanders rate 'the desire to escape daily life' as a main motivator for taking long weekend getaways in 2019. So why not head off the grid for a few days and enjoy life in the slow lane?
From country cottages to luxury glamping and rural farmhouse retreats, below are five remote Bookabach properties across the country that you can book now for your next getaway.  With over 11,000 properties available across New Zealand, Bookabach provides New Zealand families unforgettable holiday rental experiences.
This winter, take an adventure through unspoiled wilderness, embark on bushwalks, or kick back beside the fireplace and enjoy the expansive mountain views.
Whether you "forget" to bring your phone with you is up to you.
Commence the data detox now…
Beautiful Native Bush Retreat – Matakana
Sleeps: 3, Bedrooms: 1 Bathrooms: 2, Avg $257 per night
This comfortable space adorned with mid-century furniture, record player and outdoor fireplace is a home away from home for you and your loved ones to relax and unwind. Wander the myriad of tracks that crisscross the bush to find quiet spaces to read and think, or soak in the cedar hot tub under the massive ancient Puriri trees and listen to the calming sounds of nature.
2. Farmhouse Luxury Retreat – Luggate
Sleeps: 4, Bedrooms: 2, Bathrooms: 1, Avg $233 Per Night
Tucked away in gorgeous Otago, this farmhouse retreat is located 10 minutes from beautiful Lake Wanaka and offers breathtaking views across the farm and onto the mountains beyond. With its quiet farmhouse feel and luxury furnishing, you will be sure to have a restful and relaxing stay.
3. Luxury Glamping overlooking the Maraetotara river – Te Awanga
Sleeps: 3 Bedrooms: 1, Bathrooms: 2, Avg $320 Per Night
This luxury glamping site is a little pocket of pure tranquility situated just five minutes from Te Awanga in the sunny Hawkes Bay. Overlooking a forest of poplar trees and the picturesque Maraetotara river, this cottage offers a unique outdoor experience away from the hustle and bustle of modern living.
Beautiful French Style cottage – Gibbston
Sleeps: 6, Bedrooms: 3, Bathrooms:1, Avg $300 Per Night
Relax to the distant sounds of the river in this beautiful, private historic property equipped with 360 degree views of stunning mountains and vineyards. Great for that 'leave it all behind' feeling; this cottage offers a unique remote getaway experience the family will not forget!
The Cowshed – a unique rural retreat – Waikino
Sleeps: 4, Bedrooms: 2, Bathrooms: 2, Avg $254 Per Night
Located on the East Coast of New Zealand's North Island, The Cowshed is the perfect family getaway and is just a 10 minute drive from Waihi, and minutes away from the Hauraki Rail Trail. Experience rural New Zealand and prepare yourselves for an adventure that has all the ingredients to make it a memorable one!
Circular Bay – Private Beach Retreat – Waiheke Island
Sleeps: 6; Bedrooms – 3; Bathrooms: 1, Avg $586 Per Night
A luxurious coastal escape situated on the beachfront at Circular Bay, a private beach at the eastern end of the island, 20m from the water's edge.
It's now even easier for New Zealand travellers to plan their trips, with the new Bookabach Trip Boards feature. With Trip Boards, travellers can like and save their favourite properties all in one place and share their Trip Boards with everyone in their travel group, who can then add comments and vote on their favourites. Check out this new feature for yourself here – https://www.bookabach.co.nz/tripboard