Trending
Aranui welcomes Kiwis Back Onboard in Tahiti
celebrating travellers back French Polynesia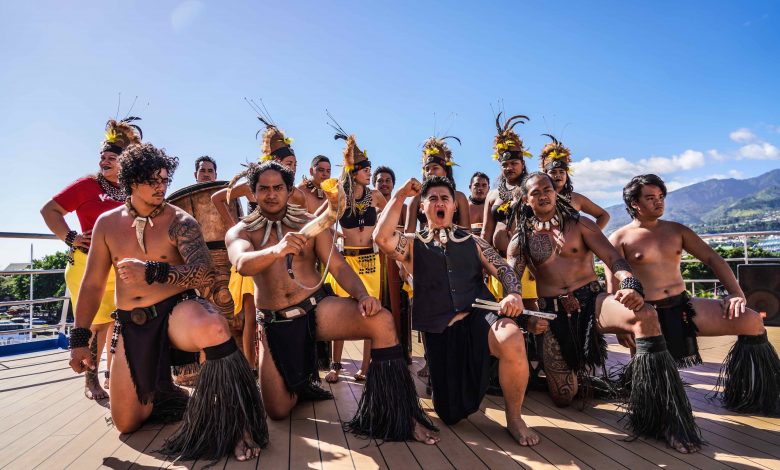 To celebrate changing requirements for travellers entering French Polynesia, and the imminent resumption of flights from Auckland to Tahiti, French Polynesian cargo cruise line Aranui Cruises has launched a sale on Marquesas Islands voyages in 2022 and 2023.
Conditions of entry into French Polynesia and New Zealand are easing this month, paving the way for Air Tahiti Nui to resume its regional service to Papeete starting May 5, while Air New Zealand is restarting flights to Papeete on July 6.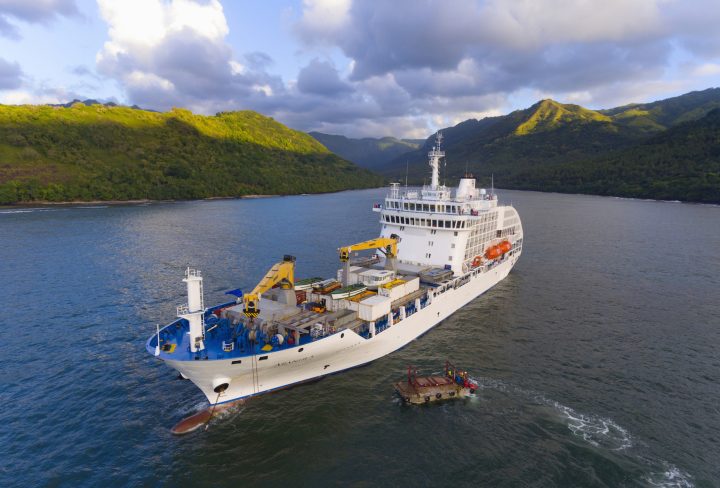 To welcome New Zealanders back onboard its 125-metre mixed freight and passenger vessel Aranui 5, Aranui Cruises is offering discounts on twelve 12-day Marquesas Islands cruises including voyages 10-18 between May and August 2022 and voyage 26 departing December 17, 2022, as well as voyages 5 and 6 departing March 18 and April 1, 2023. Guests who book on these cruises before August 31, 2022, can save $1,400* per Stateroom, $1,600* per Superior Deluxe room, $2,500* per Premium Suite, and $2,700 for the Presidential Suite. Flexible conditions are also available on these voyages, including the opportunity to reschedule a cruise up to 31 days from departure without charge.
Among the discounted cruises is a special voyage which takes in a rare mid-year Marquesas Islands Arts Festival. The 13th edition of the Festival, which is dedicated to language, will take place from July 7 to 10 at Fatu Hiva, coinciding with voyage 14 from July 2 to 13, 2022. The discounted cruise starts from NZD$7364* per person twin share in a stateroom (inclusive of the $700 per person saving).
Aranui Cruises Regional Representative Australia New Zealand Laurent Wong said he couldn't wait to welcome Kiwis back onboard Aranui 5 after two long COVID-interrupted years.
"It has been a long time between drinks for our New Zealand guests and we are so excited to have the opportunity to welcome them back onboard Aranui 5 this year. We appreciate everyone's patience and understanding over the past two years and want to reassure our partners in the industry and all of our guests that we are doing everything we can to make their long-awaited post-pandemic holiday as relaxing and stress-free as possible including enhanced health protocols," Mr Wong said.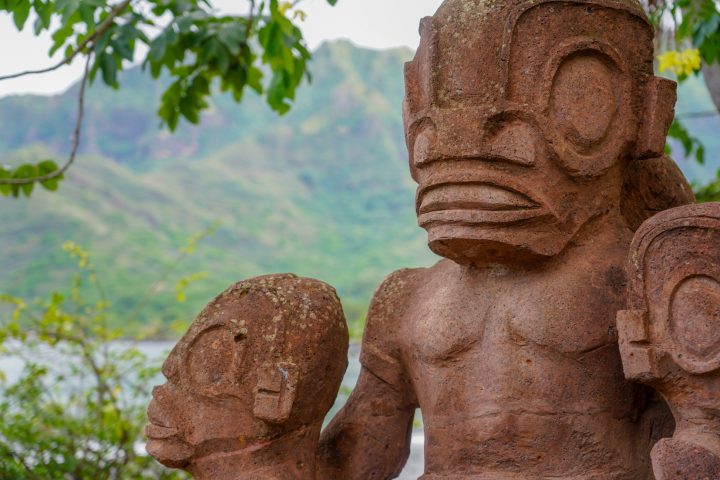 "With up to 250 guests onboard Aranui 5, we hope that our small size, and our classic voyage to some of the most far-flung islands in the world where social distancing is the norm, will be the right combination to allow our guests to ease back into cruising after the pandemic."
During Aranui's traditional 12-day roundtrip cruises from Papeete, Aranui 5 delivers cargo to the six inhabited Marquesas Islands – Nuku Hiva, Ua Pou, Ua Huka, Tahuata, Fatu Hiva and two stops at Hiva Oa including Gauguin's Atuona village and the valley of Puamau – while guests disembark and explore. Marquesas Islands itineraries alternate between Tuamotu atolls such as Makatea, Kauehi, Mataiva and Fakarava on the journey north, and Rangiroa on the return leg.
For more than 60 years an Aranui vessel has acted as a lifeline for the Marquesas and while many of the world's ocean liners spent the past two years anchored at sea, Aranui 5 continued to sail the South Pacific, delivering freight to some of the most remote communities in the world, with 1000 or so guests along for the ride across 2020 and 2021.
An Aranui 5 cruise includes shore excursions such as hikes, 4WD tours, visits to archaeological sites and local feasts, a weekly laundry service, three meals per day and complimentary French wine with onboard lunches and dinners.
Aranui 5 features a restaurant, conference rooms, lounges, a library, a boutique, a swimming pool, a gym, a spa, three bars including the popular Sky bar and the first tattoo studio at sea.
With local crew, cuisine and culture, Aranui 5 is the most authentic way to explore French Polynesia.
For more information visit www.aranuicruises.com.au
*Per room price is for twin share guests. This offer is valid for new bookings only. Subject to availability, conditions apply